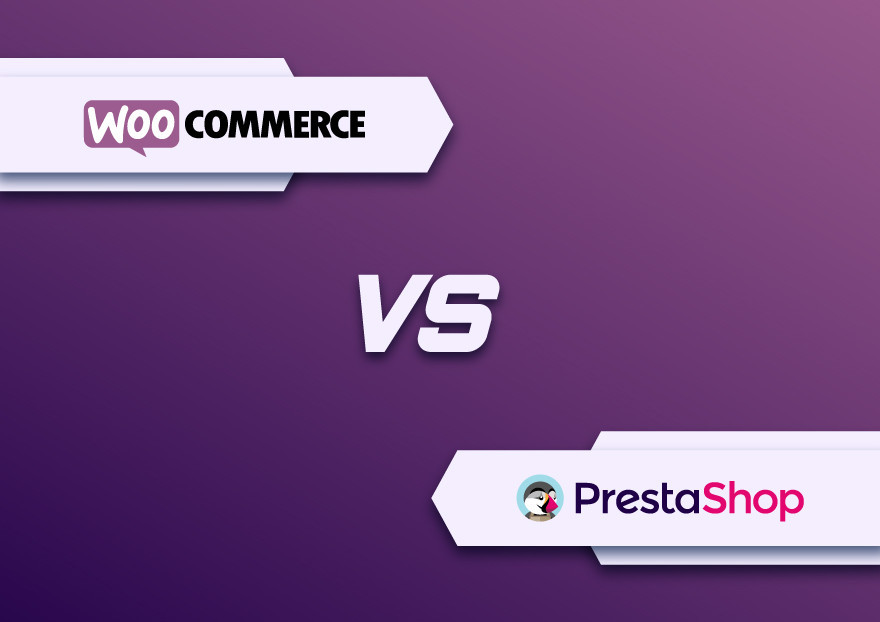 PrestaShop vs WooCommerce: Who's on top?
In the world of technology, where the Internet is rapidly developing, many merchants find online trading much more advantageous and profitable. Starting an online business is not an easy task. But with the right shopping cart picked, this challenge will become much effortless to handle. If you are considering starting an online business, you'll need to decide which of the top e-commerce to use to develop it further. This post covers all important benefits of PrestaShop and WooCommerce platforms to help you make your choice to launch your online business.
Introduction to PrestaShop
PrestaShop is an open-source solution that comes with a lot of necessary features required to start an online business from scratch. It is a perfect choice for small and medium-sized businesses who are just stepping into the online trading world. Non-tech savvy users can easily set up and manage their PrestaShop store.
Introduction to WooCommerce
WooCommerce is a free WordPress plugin that allows users to create online stores on a WordPress-powered website. It presents the advanced tools to quickly and easily start your online store. The platform is suitable for small businesses and for those who are familiar with WordPress.
Design and templates
Prestashop has a fairly good collection of free and paid ready-made templates on the official PrestaShop Addons Marketplace. Here you can find a template for any store design among thousands of available ones. On the TemplateMonster and ThemeForest websites, you may get a wide variety of templates to choose from. Your website will look absolutely stunning with impressive and effective PrestaShop themes and templates.
Currently WooCommerce has 46 themes on the official website that will suit every e-commerce business.They are built for different types of products and services from fashion to pharmacy. More WooCommerce themes are also available on the TemplateMonster and ThemeForest.
Mobile friendliness
When using PrestaShop, you have the option of a mobile or responsive theme. Many users wonder, "How can a visitor access the desktop version of my website from a mobile device?" You'll need to use a different mobile template for this. Other solutions are available, but this is the finest.
According to the requirements of the online store owners, WordPress templates must be responsive and adapted for mobile devices. All of the themes work perfectly on any device with any screen size, which means that all your products and content will be displayed correctly without any glitches and errors.
Pricing
Being an open-source platform assumes that PrestaShop's installation and usage is free of charge. Merchants looking for a low-cost option may rely on PrestaShop because it does not require a license to set up an online store.
WooCommerce is an open source e-commerce plugin that is free to download and use. There are various add-ons and extensions that you can buy and add the features you need. And the price range depends on the scale of your business and needs. The more add-ons you need, the more your costs will be.
Ease of use
PrestaShop comes with a very user-friendly interface that makes it easy to set up and manage online stores without requiring any coding skills. The user interface has been created with the common user in mind. You can use a free demo version to see how well PrestaShop handles the process.
Your users will be able to comprehend the structure of your business thanks to the clean and simple WordPress interface. However, WooCommerce is not for beginners - unlike PrestaShop, you'll struggle to develop the web store you want with WooCommerce unless you have some technical skills.
SEO
If you have an online store, then it is important to take care of its SEO. Good SEO will give you good results in the search engine, which will give your business good visibility by bringing more traffic and interested customers to your website.
Both PrestaShop and WooCommerce offer great SEO possibilities to optimize the aspects of your website. WordPress has a large number of other SEO plugins, so you will definitely find something for yourself. PrestaShop includes a rich SEO functionality out of the box. The e-commerce platform allows you to create an SEO friendly website using its tools. You can add meta descriptions, tags and other SEO elements to the page. There is everything available to make your website be on top of search results and increase your sales.
Security
Older versions are frequently vulnerable to hacking. The newer your website version, the more secure it is against unwanted inputs. WooCommerce security is similar to WordPress security. For complete safety, it is best to use plugins or other specialized solutions. To give the best possible experience to your website, make sure your PrestaShop is upgraded to its latest version. Keep your PrestaShop, WooCommerce, themes and plugins up to date on a regular basis.
Conclusion
Choosing the best option for your e-сommerce store is really not easy. Everything depends on your business. However, if you're looking for a highly customizable open-source CMS and have mid-level technical skills, PrestaShop is the right choice since it will be easy to grasp for both beginners and advanced users for creating their dream stores. The platform's key advantage is that there are no transaction or monthly fees, providing businesses with a minimal cost barrier to developing a successful e-commerce website.
We hope that this article was helpful to you. If you have a WooCommerce store and you'd like to switch to PrestaShop, MigrationPro is willing to help. We guarantee a complete data security of your old website while migrating to a new one. Feel free to contact our support team for quick and safe WooCommerce to PrestaShop migration. For more information about shopping carts or migration services, don't hesitate to contact us.
Comments
No comment at this time!